By Samantha Butterworth – Psychologist
Supporting a child who is going through tough emotional times, no matter their age, can sometimes feel like navigating uncharted waters. We often find ourselves eager to offer practical solutions or quick fixes, but this approach doesn't always hit the mark. So, how can we better understand and support our children during these moments?
Imagine these emotional challenges as icebergs. What we see above the surface is just the tip – the visible behaviour and emotional struggles. But beneath the surface lies something more profound, a hidden need that your child is trying to communicate through their feelings and actions.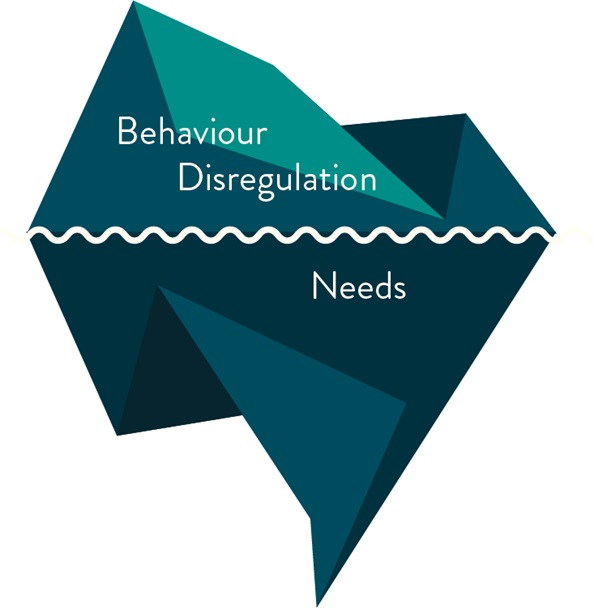 When your child is going through a tough time, it's easy to focus solely on what's visible, but this can make it difficult to uncover their underlying needs. Instead, we can start to explore what might be driving their behaviour, what's beneath the surface of the water.
Navigating the emotional iceberg:
As a parent or caregiver, your consistency and availability are vital. Show your child that you're there for them, always ready to respond to their needs. This reassures them that you understand and can meet those needs.
Start by acknowledging and validating your child's challenges. Let them know that you're there to help them navigate their emotions and difficulties. Consistency and reliability in your support build trust.
Help your child identify and express their feelings. Instead of asking, "What's going on?" try questions like, "Are you feeling scared, angry, or sad?" and "What does your body feel like right now?"". Adjust your language to their level of understanding, and use tools like an emotion chart if they can't express themselves verbally.
Recognizing your child's emotions is the first step in identifying their underlying needs. Common needs during tough times include:
Comfort
Connection
Understanding
Autonomy
Once you've pinpointed their underlying need, create solutions tailored to them. For example:
Comfort – Offering soothing activities that the child finds comforting.
Connection – Setting aside dedicated quality time to engage in activities the child enjoys.
Understanding – Actively listening and validating their experience.
Autonomy – Providing opportunities for the child to make choices and have some control over their environment.
By using these strategies, you can empower your child to understand and manage their emotions better. It also strengthens your bond, based on trust and understanding. Through your consistent support in their journey, you can ensure that your child's emotional needs are met in a compassionate and holistic way.
Recommended readings:
The Whole-Brain Child – Daniel Siegel & Tina Payne Bryson.
Brain Storm – Dan Siegel.
If you would like to make an appointment with us, please reach out to us at info@mindsandhearts.net.